Lawn Maintenance
Lawn Maintenance
From the largest commercial properties to your home, North East Texas Lawn Care & Landscape provides a complete lawn care maintenance program that ensures your yard will remain beautifully healthy year-round. Below you will find a complete summary of the lawn maintenance services we provide.
If you do not see what you are looking for, just let us know and we will be happy to assist you. North East Texas Lawn Care & Landscape can be contacted at 972-235-6688, or you may request services from this site.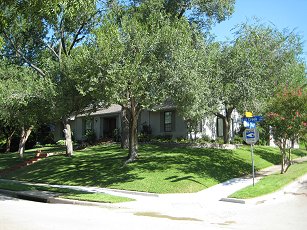 Our Lawn Maintenance Services Include
Weekly Lawn Mowing Service
As your full service lawn maintenance company, North East Texas Lawn Care & Landscape provides a lawn mowing service year-round on a weekly, bi-weekly, or as needed basis. Our competitive pricing begins at $26 that includes mowing, edging, weed eating, and blowing. Upon consultation you will be notified of any additional charges for lot size, corner lots, etc.
Our Routine Lawn Maintenance Service Includes
Mowing
Edging
Weed Eating
Blowing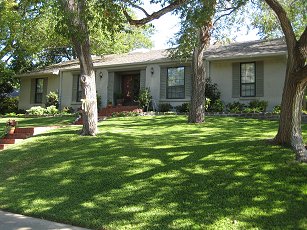 Flowerbed Maintenance
Your outdoor beauties should receive a routine cleanup so that they can continue to make your property the envy of the neighborhood. Our flower bed maintenance services include flowerbed clean-up, mulching, hedge trimming and weed removal. Upon request, we will also be happy to provide accenting seasonal color throughout the year.
Tree, Bush & Hedge Trimming
Your trees, bushes and hedges should receive the same routine care as your lawn and flowerbeds. Our experts at North East Texas Lawn Care & Landscape are happy to provide pruning services year-round.
Spring/Fall Clean-up Service
Our spring clean-up service consists of mulching and raking the leaves. We also collect any other debris from the yard. Flower beds can also be cleaned up at this time, as well as trimming shrubs and hedges.
Mulching Service
Routine mulching will keep your flowerbeds healthy & looking fresh. A new layer of mulch that is approximately 2-3 inches deep will help inhibit weeds, promote healthier plants and much more.
Top Dressing
Top dressing the lawn is the process of adding a fine layer of soil to the lawn surface. Top dressing benefits the lawn by building up the quality of soil over time.
Sod Installation
Are there areas in your yard that appear patching and in need grass growth? Our specialists are happy to provide installation of new sod that will provide you with a thick yard year-round.
Under the care of North East Texas Lawn Care & Landscape, your lawn will remain beautifully healthy regardless of the time of year. The frequently asked questions page of this site has been designed to answer some of the common questions you may have. If you have any further questions or would like to schedule a free estimate, please feel free to contact us at 972-235-6688. You may also request services from this site.